Construction Resumes at 395 Columbia Road
Conservatory Lab Foundation is excited to report that after a two-month lockdown due to the COVID-19 crisis, construction has resumed on our forever home for Conservatory Lab Charter School students at 395 Columbia Road in Dorchester!

With our original move-in date of mid-July no longer possible, construction crews are moving heaven and earth by working evenings and weekends to ensure that the new school is ready by the fall. The $200,000 in overtime costs required to get the job done make it more important than ever to support the Almost Home Capital Campaign.

Contributions to the Capital Campaign will also cover the costs of essential details such as built-in casework for Musical Instrument Storage in the ensemble rooms, safety padding in our very first Gymnasium, and artificial turf next to the student entrance where students will finally be able to play outside.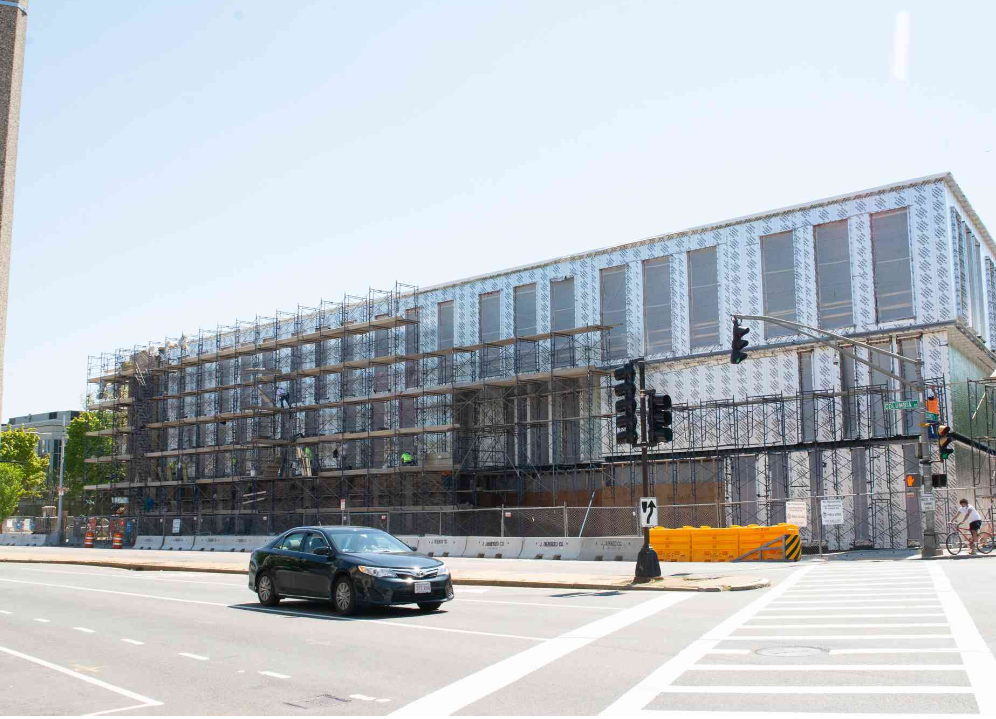 In addition to the direct capital impacts of the construction delays, the uncertainty surrounding facilities is also impacting Conservatory Lab Charter School's programs, making it necessary for school leaders to plan for extended remote learning or a hybrid program to keep our families safe.

The school has purchased 40 new Chromebooks and is budgeting for at least 60 more, as well as hardware, software, and training for teachers. We also plan to make additional capital investments in broadband and distance learning tools at the new building, so that teachers have all the tools that they need in order to structure virtual learning routines and stay connected and engaged with our students.

To support Conservatory Lab Foundation as we meet these challenges you can contribute to the Capital Campaign or the General Fund. Please, don't hesitate to reach out to us for a complete list of needs and opportunities.